Boost productivity and agility of Internal Audit teams
Organizations face multiple different types of risks, making the job of internal audit to assure, advise, and anticipate value challenging to manage.  Remove obstacles and use an internal audit tool that keeps pace with innovation and international standards.  Get an aggregated view of risks and controls, use workflows in a paperless audit system, and improve the management of the audit lifecycle.
Internal Audit Benefits
Prioritize activities based on business imperatives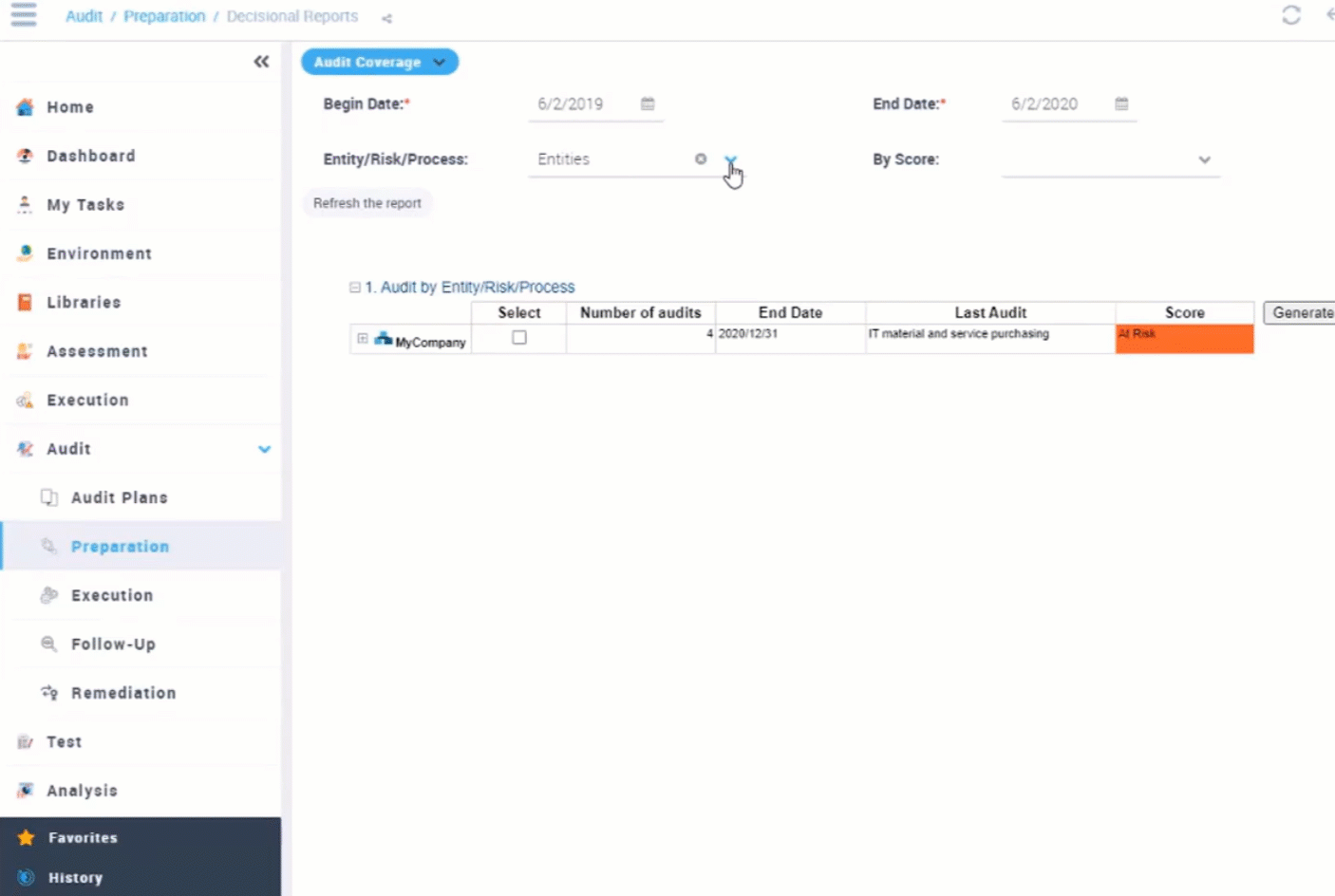 A contextualized view of risks and controls across the organization enables audit activities to be prioritized based on the likelihood and the potential impact on the business
Enhance and manage auditor productivity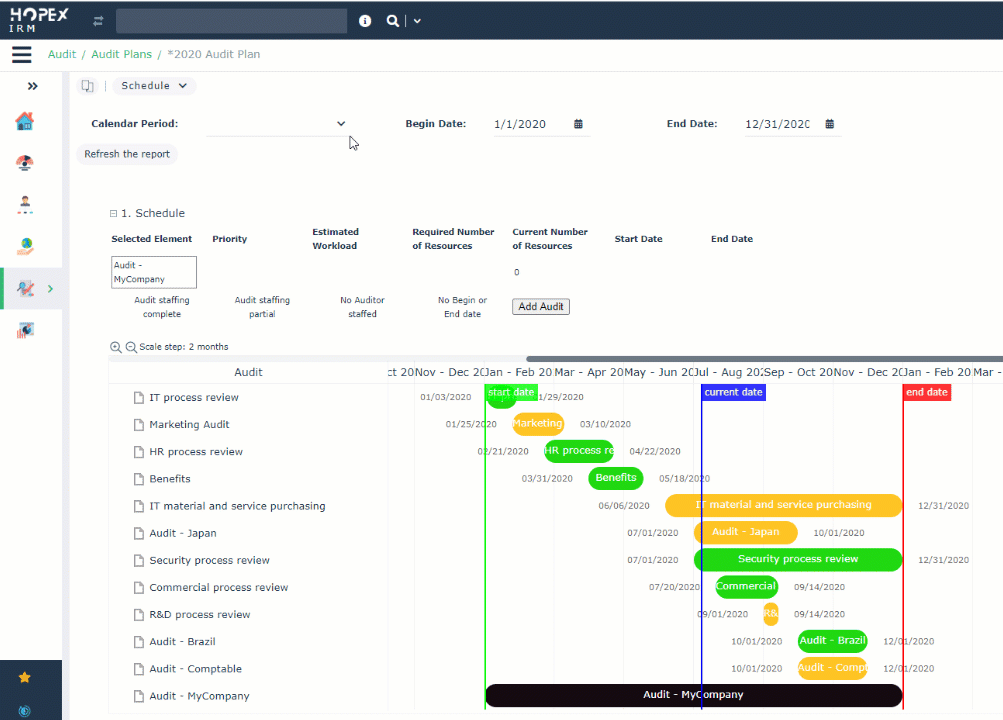 Manage auditor profiles, assign tasks based on skills and availability, use predefined templates and work offline through mobile application.
Align audit execution with international standards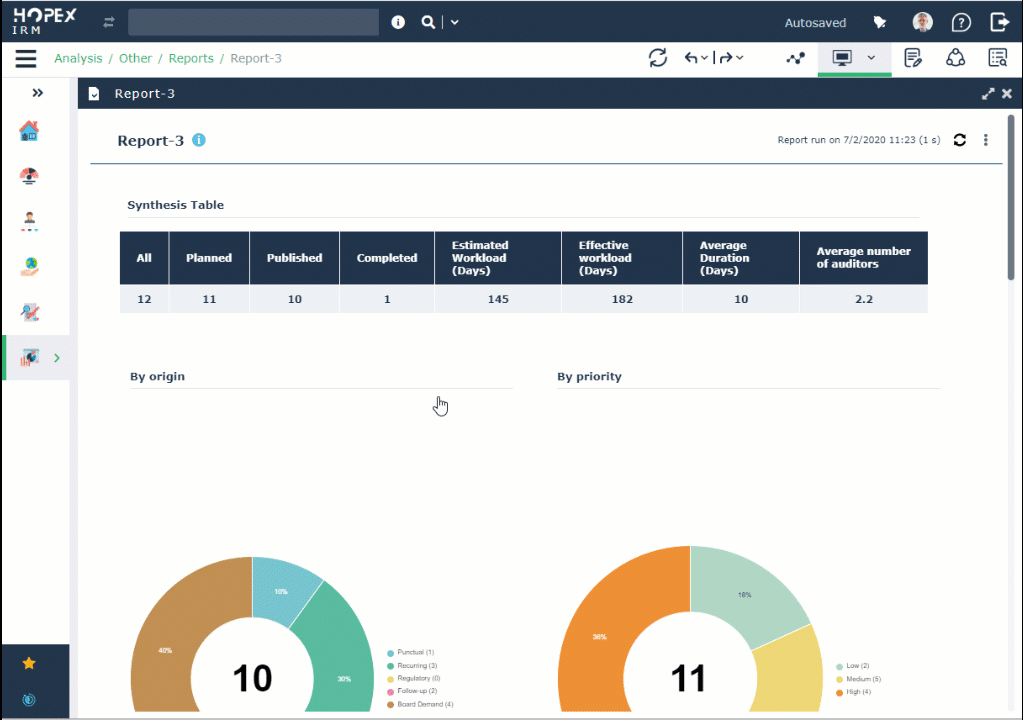 Enable agility and collaboration with a standardized audit execution methodology based on IIA, PCAOB and ISO 19011
Internal Audit Capabilities
HOPEX Internal Audit helps to prepare, conduct, and manage audits.
Prepare audit plan
Build a risk-based internal audit plan aligned with business objectives
Define audit scope based on results of prior audits and business priorities
Schedule audit programs
Assign resources based on their skills and availability
Conduct audit plans
Streamline your internal audit processes by automating audit programs
Use worksheets and checklists based on standardized methodology
Track time and expenses of auditors
Review and track progress, results, and recommendations
Approve final audit report and share using automated workflows
Track and follow up audit findings
Deliver strategic value for the business leveraging audit reports' findings and recommendations
Meet the standards of IIA, PCAOB, and ISO 19011
Review group recommendations with test results
Leverage out-of-the-box audit reports
Get alerts, track action plan progress
Manage KPIs using dashboard and customizable widgets
Instantly access information in a few taps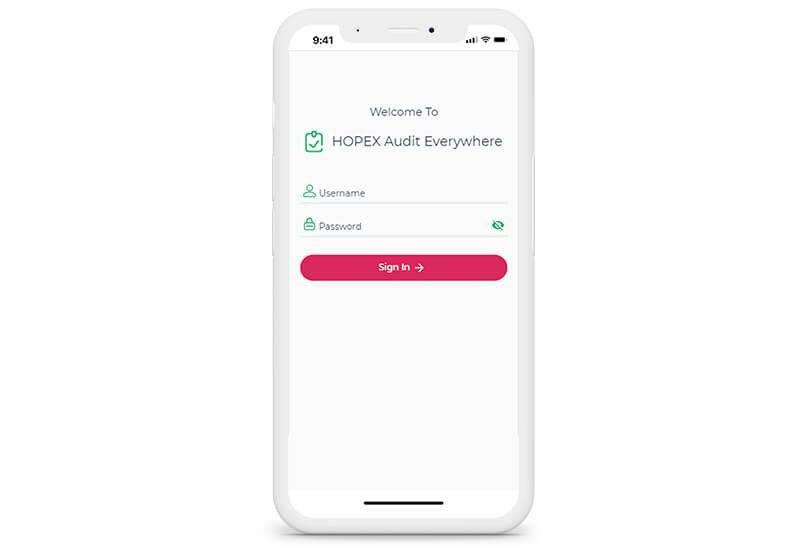 Smart mobile app to improve auditor's productivity
As global market is rapidly evolving, companies need agile and easy to use mobile tools that enable greater productivity and high business outcome. Audit Everywhere improves auditor's productivity giving them the possibility to run and access audit from an easy to use interface online or offline.
 
Make smarter decisions faster with a pragmatic approach
Work as you want using the HOPEX platform to connect business, IT, data, and risks perspectives in a single platform that easily integrates into your digital ecosystem. 
Gain immediate value of your projects
Sign up for a 30-day trial version of the HOPEX platform and demonstrate immediate value of your project.